The State of Pastors
Dear Pastors
Something isn't right in the field. For the last (nearly) eight years I have travelled around NZ churches, for 6 years prior to that I taught Pastors in a Christian Leadership Diploma Course while also doing a fair bit of church consultancy and prior to that I was a pastor. I love these people! But something isn't going to well in the pastorate. Let me explain.
The attrition rates are still unacceptably high.
I am not aware of any hard data in NZ but my guestimate would be that 25% of Pastors have exited within 5 years of starting out and 50% or more have exited within 10 years. Given that pastoral ministry is a 'holy calling' this is devastating for most of these folks. (It's not like any other job). And please pause for a moment to think about the pastors spouse and his/her children and the negative affect an untimely, unexpected or worse still a 'forced' resignation will have on them most always. A resignation affects the whole family in so many ways.
The general state of emotional health amongst pastors I would rate at about a 6 out of 10.
Based on studies out of the US and Australia far to many pastors are emotionally down if not depressed. They are not happy doing much of what is required these days to lead a church, and they tell me they feel overwhelmed and/or a failure. Many have a diagnosis and as a result are on some kind of meds but most it seems are un-diagnosed. Some are self-medicating in ways that I for one would not recommend.
When I ask Pastors if they feel well equipped for the multi-faceted role of leading a local church these days so many tell me (usually in hushed tones), "No they don't".
Though I have something to say about the challenges I believe Bible College's face (which I will do at another time) it would be quite unfair to simply blame them for this problem. Though it is true most pastors come into ministry through the Bible College door by no means all do. Additionally, there is no doubt in my mind that our ecclesiastical structures contribute to this problem. Basically we expect too much from one person. And a lot more should be said about this.
Church life 'feels' like it is at a very low ebb in NZ.
Certainly there is very little conversion growth. I have written about this previously. But just to say here when you experience for to long more people leaving through the back door then are coming in the front door then it is only so long before you wonder what is going on here and what you are doing here. It just gets too hard and to disappointing.
To wrap this up. I have reached another conclusion. I would say from my observations and study (non-formal) that probably only about 20 -30% of new pastors are ready to be in a sole or senior role as their first appointment. In other words about 70% should start their pastoral ministry career as an assistant/associate where they can be mentored at least for a few more years after their initial training. Further, most who start out as Assistant Pastors are probably best suited to stay in that role long term rather than look for a 'promotion' to a sole or senior pastor position. Again and somewhat unfortunately our system(s) just doesn't allow for that and besides there are not sufficient assistant pastor positions for this to ever become a reality. For this reason I am a very strong advocate for 'training churches' to be dotted around the country that specialise in equipping future pastors to be trained and mentored 'in the field'.
So there it is. I know this is a generalisation. I also know there are some pastors who are thriving in their roles and without a doubt they are an inspiration. But, increasingly and sadly that is not the case for a growing number of these 'salt of the earth' people called, Pastors.
Blessings
Alan
alan.vink@leadershipworx.org.nz
Mental Health and the Church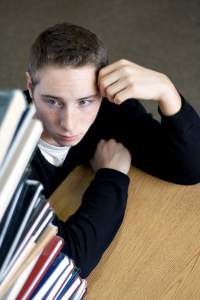 This years Mental Health and the Church conference is looking at anxiety, depression and suicidality of children and youth. If you work with children and teens, you will find this very applicable. The content can also be applied to working with adults who are struggling with these issues so come along if this is your context as well. Youth pastors, Pastors, Counsellors, Children's workers, Chaplains and Parents will all find this material valuable. Our keynote speakers are Dr Andrew Darby (Consultant Psychiatrist), Kathryn Berkett (Educational Psychologist) and Tricia Hendry (Author, Presenter).
Read more and buy tickets here
Alan Vink is currently the Executive Director for LeadershipWorx. Prior to this role he has been the Executive Director of Willow Creek Association NZ (WillowNZ), a Baptist pastor (23 years), Bible College teacher, and church consultant.