OUR EVENTS
Door Sales are permitted for all our events.
Raising Resilient Kids with
Kathryn Berkett from Engage Training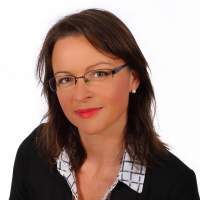 Neuroscience can help us understand many factors about ourselves, and therefore help us become more aware and controlled in our actions.
We are constantly hearing that we want our children to build resilience, which is an exceptionally important goal. However, what we need to understand if we want to increase resilience, is how this concept is built in the brain. What does it really mean to build resilience. What do we, as adults, need to provide to support this learning?
This workshop will help you understand the fundamental neuroscience aspects of building resilience. The concept of supporting our children into 'tolerable moments of feeling' will be introduced and unpacked.
The information will make complete sense to all those who are involved with children: adults, church leaders, teachers etc. True change requires consistent, appropriate and repeated modelling and feedback. This is why it is best that all those in the community who wish to support this move towards increased resilience, understand the information in this session.
Delivered in easy to understand language with examples that will ensure attendees will leave with a full understanding of how to move forward with the information.
While Pt 1 is excellent on its own, the second part goes into more depth, extending the research on aspects of brain development most applicable to those working with children & youth. Covering the stress response in children and its impact on behaviour.
Hamilton - Fairfield Baptist Church, 1101 Heaphy Tce, Hamilton
17th April: 7-9pm - "Pt 1: Parents seminar"
18th April: 9-11am - "Pt 2: Going Deeper for Children's Workers"
Tauranga - Lifechurch, 934 Cameron Road, Gate Pa, Tauranga
18th April: 7-9pm - "Pt 1: Parents seminar"
19th April: 9-11am - "Pt 2: Going Deeper for Children's Workers"
Wellington - Lifeswitch, 3 Reynolds Bach Drive, Silverstream
1st May: 7-9pm - "Pt 1: Parents seminar"
2nd May: 9-11am - "Pt 2: Going Deeper for Children's Workers"
Palmerston North - Lifechurch, 590 Featherston Street Palmerston North
2nd May: 7-9pm - "Pt 1: Parents seminar"
3rd May: 9-11am - "Pt 2: Going Deeper for Children's Workers"
Tickets
Evening seminars: $10.00 individual or $15 couple
Children's Workers seminars: $15.00 individual
ORDER TICKETS HERE
Please contact us if you would like these seminars in your town.
Download Parents event flyer
Download Going Deeper event flyer
Carey Nieuwhof - Leading Healthy Churches
13th-17th May 2018
Sunday 13th May
10.00am - Preaching at Gateway Church, 950 Victoria St, Hamilton
3.00pm-5.00pm - Orange mini seminar for pastors and church leaders . Hamilton Central Baptist Church. Tickets $15
7.00pm-9.00pm - Parenting Beyond Your Capacity mini seminar. Hamilton Central Baptist Church. Koha/donation will be taken.
Seminars 9.00am-5.00pm.
Morning and afternoon tea provided. Registrations open at 8.15am.
Hamilton on Monday 14th May - Hamilton Central Baptist Church, 33 Charlemont St, Hamilton
Christchurch on Tuesday 15th May - Grace Vineyard Church, 150 Ferry Road, Philipstown, Christchurch. NB times are 2-5.30pm, 7-9pm
Wellington on Wednesday 16th May - Life Switch Church, 3 Reynolds Bach Dr, Silverstream
Dunedin on Thursday 17th May - Mornington Presbyterian Church, 16 Maryhill Tce, Dunedin.
Topics
The High Impact Leader
Breaking Growth Barriers (esp. the 200 barrier)
10 Predictions About Future Church
Renewing The Leaders Heart
Tickets
$75.00pp Early Bird - Closes 20th April 2018
$90.00pp - Regular
Group Discount - buy 5 get 1 free
ORDER TICKETS HERE