YOU ARE INVITED………
A Round Table Conversation
Convened by: Alan Vink and Don Barry (Senior Pastor of Gateway Church, Hamilton)
Subject: Church in a Covid World. Navigating our New Reality.
Topics:
Vaccine Passports Yes or No?
What does it mean to be a good 'corporate' citizen in times like this?
Caring for our people in a fear driven culture.
Format: Don and Alan will provide a few conversation starters. Dr Justine Kingsbury will facilitate the first hour conversation on, "Why a Domestic Passport Raises Hard Questions About Discrimination, Inequality and Coercion?" There will be plenty of opportunity for conversation.
Who: Pastors and leaders of local churches are most welcome.
Background Reading: Here is a superb article Justine wrote for The Conversation on the topic we will discuss together.
Details:
Date: Thursday 28th October. (Subject to Level 2)
Time: 9.00am – 11.00am
Venue: Gateway Church, 950 Victoria Street, Hamilton.
Cost: $5.00 cash at the door.
RSVP: Please let Alan Vink know if you plan on coming for room size, coffee etc. alan.vink@leadershipworx.org.nz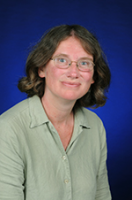 Dr Justine Kingsbury
Associate Dean Postgraduate for the Division of Arts, Law, Psychology and Social
Sciences; Senior Lecturer at Waikato University.