OUR EVENTS
Raising Resilient Kids with Kathryn Berkett
In partnership with Hope Chapel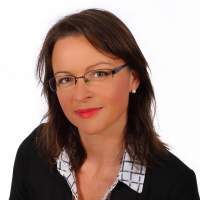 Neuroscience can help us understand many factors about ourselves, and therefore help us become more aware and controlled in our actions.
We are constantly hearing that we want our children to build resilience, which is an exceptionally important goal. However, what we need to understand if we want to increase resilience, is how this concept is built in the brain. What does it really mean to build resilience. What do we, as adults, need to provide to support this learning?
This workshop will help you understand the fundamental neuroscience aspects of building resilience. The concept of supporting our children into 'tolerable moments of feeling' will be introduced and unpacked.
This information will make complete sense to all those who are involved with children: adults, church leaders, teachers etc. True change requires consistent, appropriate and repeated modelling and feedback. This is why it is best that all those in the community who wish to support this move towards increased resilience, understand the information in this session.
This training will be delivered in easy to understand language with examples that will ensure attendees will leave with a full understanding of how to move forward with the information.
The Speaker and Trainer:
The training will be carried out by Kathryn Berkett of ENGAGE. Kathryn has her Masters in Educational Psychology, and has certified as a Neurosequential Model of Therapeutics practitioner with Dr Perry. Kathryn has extensive experience in this area. She has worked and trained, nationally and internationally, on the subject of neuroscience for over fifteen years, delivering to a variety of organisations including Primary and Secondary Teachers; the Police; Child Youth and Family; Prisons; Kindergartens; Parents; Recreation Groups; Church Groups, Mental Health Professionals; Politicians; and Corporates.
Tickets
ORDER TICKETS HERE
Two identical workshops starting at 6.30pm – 8.30pm in Hamilton and Cambridge on Wednesday 27th November in Hamilton and Thursday 28th November in Cambridge.