Revitalise
A half day gathering for Pastors and Christian Leaders
Need a little encouragement?
What about a few moments to reflect on your life and work?
Maybe you could use a few ministry insights right now?
At this short half day gathering Alan will speak on 'Ordering Your Private World', a revisit of Gordon MacDonald's best-selling book (one talk). Don Barry will speak on 'The Leader as an Environment Architect' and 'Confronting your Insecurities' (two talks). We will also welcome Dr Peter Lineham who Alan will interview about the 'History of Christianity in NZ from 1960 to 2020' and the lessons we can and perhaps should learn.
Pastors, Elders, Youth and Children's staff and leaders of Christian Ministries.
Thursday 18th March 2021, 9.00am – 1.00pm (no lunch).
Fairfield Baptist Church, 1101 Heaphy Tce, Hamilton.
$25.00pp, $40.00 per couple.
Register https://revitalise.lilregie.com

Don and Karen Barry have been Senior Leaders of Gateway Church in Hamilton for the last 23 years. During this season they have watched as God has restored a church, broken and bruised by the sexual failure of previous leaders into a thriving congregation of over 1200 people.

Dr Peter Lineham is a historian, who prior to retirement in January 2019 taught and researched at Massey University, New Zealand. His specialties are History of religion, especially Protestant Christianity in England and the religious history of New Zealand. Peter was made a Member of the Order of New Zealand in the New Year's honours list of 2019 for services to religious history and the community.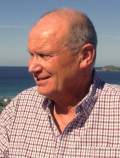 Alan Vink, a former pastor for 23 years and now director of LeadershipWorx, an equipping and training ministry for Christian Leaders.