Resources Sale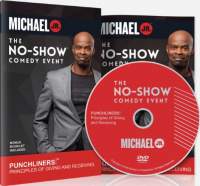 No Show Comedy Event
Michael Jr
The No-Show Comedy Event is a DVD and study guide ideal for a small group or individual study on the principles of giving and receiving.
The DVD follows the story of a family who had made incredible sacrifices to care for needy children, only to one day find themselves in great need. Michael Jr. sold "No Show Comedy Show" tickets to his fans all across the country—tickets to a show that they knew would never happen but were purchased to help this family. The family had no idea all of this was taking place. The No-Show Comedy Event shows how both a community and a family were changed forever.
The included study booklet, "Punchliners: Principles of Giving and Receiving," has both a teaching outline for those who want to show the video and then teach off from it and biblical discussion questions for those who want to use it for a small group study.
DVD
15.00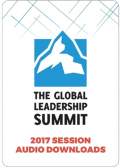 2017 Global Leadership Summit Audio Card
Various
Audio card contains Global Leadership Summit talks from 2017 from a number of the speakers. Downloadable MP3 files from...
Bill Hybels, Fredrick Haren, Marcus Buckingham, Sam Adeyemi, Immaculee Ilibageza, Gary Haugen, Mark Miller.
Audio Card
40.00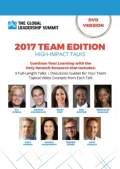 2017 Global Leadership Summit DVD
Various
DVD
100.00

2017 Global Leadership Summit USB
Various
USB
90.00