WELCOME
Hi and thank you for visiting us here. We are an organisation based in New Zealand to provide education and training for leaders wherever you might be leading but with a special focus for pastors of local churches.
Few would disagree with the notion that as leaders and managers lifelong learning is part of our job description. Initial diplomas and degrees are very important but the world is changing at break neck speed and with it come challenges and issues that need to be unpacked and explored as we endeavour to be the very best thought leaders we can possibly be.
This is what we are attempting to do in and through LeadershipWorx. We are an organisation dedicated to professional development. Whether you are a beginning leader, a mid level leader or a senior executive we are to serve you by providing relevant educational and leadership development content.
UPCOMING EVENTS
The Climate Scientist Speaks...On Climate Change

This is our next breakfast briefing for Christian Leaders offered by LeadershipWorx entitled 'They Speak', a quarterly event that looks into a contemporary issue addressed by an expert in the field. We are very pleased to host Dr Rob Bell who will discuss the issue of climate change.
Rob will provide a current update on how climate change is tracking, what are the background drivers of change and the impacts and implications for NZ, focusing on coastal (sea-level rise) and natural-hazard issues. Planning for these impacts involves consideration of equity issues, who gets priority, possible retreat from low-lying areas and how adaptation to increased hazard events is funded. What is the response of churches/Christians to this rising issue - both here in Aotearoa NZ and connectedness to our Pacific neighbours.
Read more and buy tickets here
Working with Children and Teens with Anxiety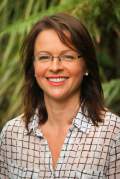 Feeling anxious is a normal reaction, we all get anxious at times. However, any professional working with children, youth or adults will be able to affirm that numbers are growing significantly of those for whom those anxious moments are just too frequent.
If you are a professional working with children, youth or adults, this workshop will make complete and utter sense to you.
Read more and buy tickets here
Dr Crystal and Mark Kirgiss - Faith and Adolescence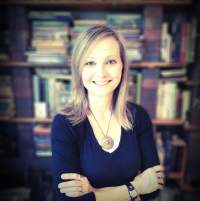 The Church in NZ has struggled to 'keep our Teens connected to Faith' for a long time now. This tour will speak into this challenge with hope and encouragement for parents, pastors, youth workers, and to teenagers themselves. The keynote speaker will be Dr Crystal Kirgiss who is a published author and respected speaker on this subject. Content details will be on our website soon as will bios, dates, times and locations once confirmed.