WELCOME
Hi and thank you for visiting us here. We are an organisation based in New Zealand to provide education and training for leaders wherever you might be leading but with a special focus for pastors of local churches.
Few would disagree with the notion that as leaders and managers lifelong learning is part of our job description. Initial diplomas and degrees are very important but the world is changing at break neck speed and with it come challenges and issues that need to be unpacked and explored as we endeavour to be the very best thought leaders we can possibly be.
This is what we are attempting to do in and through LeadershipWorx. We are an organisation dedicated to professional development. Whether you are a beginning leader, a mid level leader or a senior executive we are to serve you by providing relevant educational and leadership development content.
UPCOMING EVENTS
Let Justice Roll Down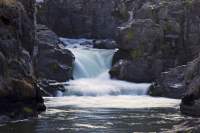 A one day symposium convened by LeadershipWorx and Te Whānau Pūtahi to learn and discuss how we can address some of the issues of injustice. How to build a fence at the top of the cliff and reduce the ambulance work at the bottom.
Amos 5:21-24 (NKJV and NLT)
21 The Lord says: "I hate all your show and pretense - the hypocrisy of your religious festivals and solemn assemblies.
22 I will not accept your burnt offerings and grain offerings.
I won't even notice all your choice peace offerings.
23 Away with your noisy hymns of praise! I will not listen to the music of your harps.
24 Instead, let justice roll down like water, and righteousness like a mighty stream"
Tickets now available.
Where is our Speech Going?
A 90 minute briefing (including Q and A) on this vitality important subject that now confronts all New Zealanders including Pastors, Ministers, Vicars and Priests.
There is no doubt that Religious Freedom is being threatened. Speaking out publicly from a biblical perspective and worldview is becoming hazardous. Everyday Christians have already had their mouths stopped for fear of saying the wrong thing, worried about offending others and afraid of committing the terrible offense of 'hate speech'.
Prof Paul Moon has spent a great deal of time thinking, writing and speaking about this. He will help us understand this new issue and navigate these troubled waters.
Tickets now available.